Life in the Cosmos: Registration
Attendance of Life in the Cosmos is free of charge, but attendees must first register. To register just
fill out the web form here,
remembering to tick the $0 fee box and to note whether you will attend the reception at the
L'Enfant Plaza Hotel
on the evening of Tuesday September 4. Also please note your area of expertise in the space provided.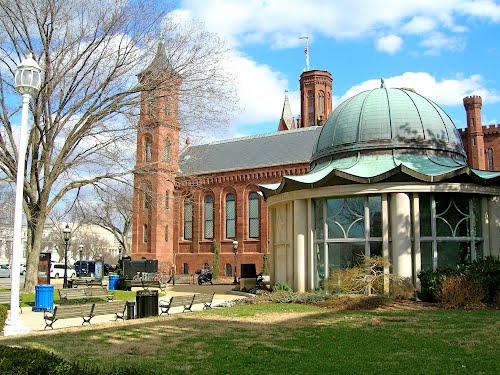 The Ripley Center Entrance, where
Life in the Cosmos
will be held, next to the Castle on the SI Mall.